The International Conference on Science, Engineering and Technology, ICSET 2013 is organized by The UPT - Universidad Politecnica Tlaxcala, Mexico and is supported by Royal Dutch Shell and Ares Life Sciences, Switzerland.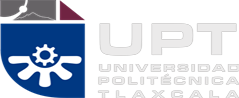 Opportunities

Depending on their importance, originality, quality, relevance and other editorial considerations, eligible research articles will also be invited for publication in the GSTF International Journal on Bioinformatics and Biotechnology (JBio) which is indexed by EBSCO, CrossRef, Proquest and Cabell's Directories
Keynote Speakers

Ernesto Bertarelli, Ares Life Science AG.
Ueli Mareur, President of the Swiss Confederation
Michael D.West, CEO of Biotime
Prof. Iain Mattaj, DG, EMBL
Participants

Participants include private and public equity investors, analysts, bankers, bio pharmaceutical, biotech and science industry executives, engineers, agriculturists and other industry professionals. Government agencies and departments.